Social Media is Giving Static Websites New Life
Written on March 4, 2008 – 11:19 pm | by Shana Albert |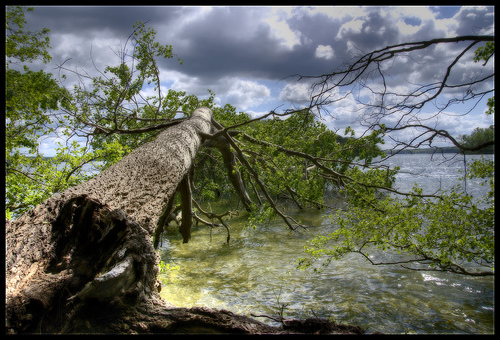 Photo by Laenulfean
About a week ago I read a ProBlogger post called, "Have Blogs Killed Conventional Websites?". It was a Guest Post by Suzanne Falter-Barns. In this post Suzanne compares conventional websites to blogs as she tries to determine whether conventional websites are a dying breed.
The post brought up a lot of recent anxiety for me. I remember battling with these same thoughts about 18 months ago when I started my first blog. Up until that point all I had were static websites. It didn't take me long after I started to blog and add in other Social Media activities to realize that I had nothing to fear from Blogs.
My answer to Suzanne's question about whether Blogs have killed the conventional website is an emphatic, "No." Rather, due to Social Media & blogging, the standard static websites are evolving…. not dying.
I don't think that Social Media is killing the static Websites at all. In fact, Social Media is giving static Website's new life.
6 Basic Social Media Activities that can Give a Static Website New Life
Opens up the Lines of Communication between Customer/Clients & Website Owner. You can do this in many ways. Such as Forums or adding a Blog to your Static Website.
Let your Customer/Clients know via a Blog about Sales, Promotions, New items, Recalls, etc. Adding a Blog with a RSS feed to your website is a great way to let your customers and readers know about important updates.
Adding a Blog to your Website can add new content / web pages to your site. This causes more entrances to your Website for Serps and for Viewers.
Add Social Bookmarking buttons to your static pages and let viewers bookmark them. This can add extra traffic to your website when their social bookmarks are shared with others.
Using Social Media can let your website compete with other websites/blogs that have larger marketing bank accounts.
Using Photo sharing for your Product Images can bring traffic in to your website.
The list can keep on going, but my point is still the same. The Static Website is not going anywhere, but the successful ones will add Social Media.
I designed my first static website in 2001 and many, many more followed. It was in 2006 that my anxiety began to get really intense about blogging and other social media. I love security and stability and whatever was happening to the Web at that moment was freaking me out. What is a Blog? What is Social Networking? Why must I change?! But, after that initial temper tantrum I became very determined to not let my Static Websites fall to the waste side. I started researching Blogging & Social Media to see what I could do to adapt my static websites to what the web world was becoming. I wanted to learn what made a blog special compared to a static website…. what made a blog different than what I had already. Why should I feel so threatened by "The Blog".
Through that research and the year or so that followed I realized that the Blog is NOT killing the Conventional Website!! In fact, I feel that
Social Media is causing websites to evolve into so much more. So much more is being offered to the small business website. Blogging keeps the communication open with your customers and potential customers. Other Social Media activities helps get you seen and noticed. Social Media Marketing lets you market your products and services without the extreme cost of other marketing. Also, social media can make sure that your good name isn't being tarnished. And, if it has been it can be fixed.
Plus, many Static Websites have been around for a very long time. Some search engines consider the website's age when ranking it in its Search Engine. So, having one of these so called, dying breeds can be a very, very good thing. So, instead of morning its loss celebrate it with adding Social Media to it…. Add a Blog.
Old School Webmasters don't you dare believe that Blogging & other Social Media is killing the Static Website. Social Media is going to take your Static Website to bigger places… that is if you will let it.