Content Marketing Tips And Strategies
Written on June 27, 2011 – 9:54 am | by Brian Wallace |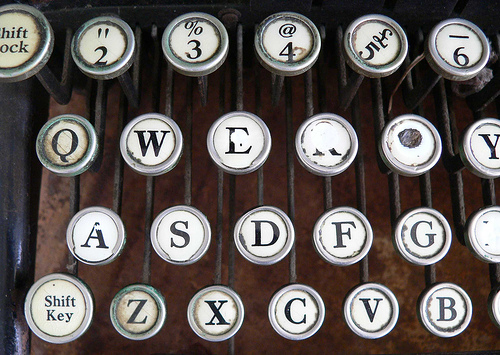 (credit)
Whether you are starting up a new business or trying to grow and improve an existing brand, content marketing is almost a necessity in the current global economy. But, what is it?
Simply put, Content Marketing is the technique of creating and distributing valuable information and or 'content' to possible customers and consumers, keeping them engaged and interested. The purpose isn't to sell them directly, but to give them something valuable and keep their interest, incentivizing them to come back of their own volition.
But, why use this strategy? Why not use direct or interruption marketing methods or commercials instead? Simple. They're annoying. The average consumer has had a backlash against many conventional marketing strategies. Through the invention of DVR, people can simply skip over the commercial break without skipping a beat. Over the radio, ads are considered a gap between music and news, and online? Banners are ignored and pop-ups are considered perhaps the most annoying technique of all.
So, the solution is to create content that the reader will wish to actively seek out. There are many types of possible content; going from blog posts, testimonials and reviews, to viral videos and viral marketing.
The first step is to plan your goal. What is the purpose of your business? Aside, of course, from making money. After that has been attentively planned, you can move on to the consumer.
The second step is finding out who your base is. Who are you selling to? What are their personalities like, their wants, needs, desires? And most of all, what do they need to know to go from possible buyers to definite first time and repeat customers? After that, how can you most effectively match up their needs with your business's goals?
Then, you must find out where your marketing base is. Where do they congregate? What kind of websites do they find online, and what interests them? You must try to sell to the target audience, using any possible channel. If you're selling to the hip and trendy youth of today, blog posts full of outdated slang won't appeal, while viral videos on YouTube aren't going to touch base with octogenarians.
From then on, finding out what content and tactics are required will become clear. First, find out what you already have. What materials can you re-purpose, and what content do you need to create? What gaps can you already fill? Whether or not you write in-house or partner with a copywriter, or buy unique content online, it is important to be sure what is being published will fit your target audience.
There are a variety of content marketing channels, all of which have benefits and drawbacks. Videos have gone viral and did worked wonders for some companies, as well as creating content that consumers simply enjoy. See "The Man You Could Smell Like" campaign from Old Spice for a style that viewers enjoy and run with. Blogs that subtly add in your business or product in posts, or good reviews can do wonders.
After the content has been crafted, it is important to create a calendar. Spread it out and be sure not to over saturate the airwaves or to bombard your audience too fiercely.
Finally, observe how your marketing technique is being accepted by the consumer. Page views, web traffic, and several other measurements can be taken to see how effective the strategy is. Be sure to adjust your methods accordingly.
Davy Kestens is a motivated young lunatic from Belgium with a highly entrepreneurial vision on his life. Continuously starting up online projects when he's not out trying to take over the world. His latest published tool for world domination is GhostBloggers.net – An online marketplace where you can buy & sell unique blog posts.