About
Introducing the Collective Thoughts Team:

Andy Beard – (as told by Dane Morgan): Andy is definitely the kind of guy I'd like to get to know better, and I do hope that over time we get to know each other more. We have a lot of similar interests, and I can tell he's the kind of guy who needs to know both the how and the why of the way things work.
Unlike a lot of others who have that drive to know, Andy also has a drive to apply. He is right now working on a project that he simply won't tell me a lot about yet, but the hints he's droped, both in his blog and in an email or two, leave me with that 8 year old at Christmas kind of energetic, barely contained anxiousness. I can't wait to see what he cooks up.

Brian Wallace – has been doing stuff on the web since 1994 and has been patiently waiting for social media to rise to power. He's glad that the Internet Revolution is based on actual money this time instead of sock puppets. When not dreaming up posts on social psychology vs. social media at NowSourcing, he's going at it here at Collective Thoughts.
You can usually find him out on Sphinn or Stumbleupon, too.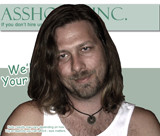 David Harry – also known as 'theGypsy', David has been building and marketing websites since 1998 and is best known for ranting and rambling about search and social. He is ever so excited about being able to be writing for a blog that has a name that can be easily pronounced. When he's not out wandering the web, this Gypsy is a committed home body that loves spending time with the kids.

Glen Allsopp – Born in 1989, Glen is the youngest of the group but certainly doesn't lack in experience. A long time blog author (ViperChill), forum user and submitter of content to social media sites; he has a good understanding of what works and what doesn't. In an industry where age doesn't matter, testing, getting involved and doing it for others gives you the knowledge you need. Glen likes to check things out for himself and emerse himself in things that are successful, never relying on just what he's read which makes him a perfect candidate to join this awesome team here at Collective Thoughts.

Mark Laymon – loves to experiment on the A-list SEO and social media bloggers located on various blogs and social networks. Marks various ice breaking tools have included SuperPoke on Facebook and Mash Pets on Yahoo. Along with questionable methods of commenting, he has also been known for following these A-list bloggers and submitting their content to social news sites as soon as they post. His ultimate goal is to persuade them in to believing he is a top specialist in the United States, and that he is quickly gaining an international reputation. His blog, AListSEO.com, offers daily insights into the methods used by the top bloggers, exposing his methods of research along the way. In addition, when time permits, he uses techniques featuring sophisticated strategies that target search engines by driving highly qualified Internet traffic to his clients' sites. Since founding his businesses in 1996, he has established a corporate following, using analytics, motivating titles, search engine optimization, and website monetization tactics.

Marty Weintraub – aimClearBlog is a publication of AimClear, a search engine optimization (SEO) Internet marketing firm in Duluth and Minneapolis, Minnesota. aimClear offers website promotion, organic optimization, social media, blog coaching, application development, advertising, PR, and paid placement (PPC) agency services to local and national clients.
Prior to founding aimClear, Marty held positions including A&R PolyGram International Publishing, CBS affiliate Creative Director, Interactive Director for a venerable regional advertising agency, and 9 years of solo SEM practice.
Having first come to international prominence as a recording artist, Marty Weintraub wrote and produced a total of 13 solo albums. Over the last 2 decades, his highly successful TerraAura, Northsound and NatureQuest releases, which include, "Dolphin Dreams, WolfQuest, Theater of Seasons, Loon Dance, Dolphin Serenade, and Autumn in New England", have sold millions of aggregate units. Industrial video and music clients have included Northwest Airlines, CBS, Pizza Hut, General Mills, Dayton Hudson, Planters Peanuts, Sony Publishing, and many others.




Rose Sylvia – Rose's talent is to take a complex subject and explain it in a manner that is easily understandable to someone new to that subject. She's brilliant, and has shown it on Search Engine Forums as PPC Forum Moderator.
She was also a Customer Engineer for IBM for quite a while, too.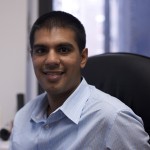 Samir Balwani is a digital marketing strategist that helps businesses create holistic marketing solutions. His expertise include digital communications, online marketing, and new media PR.
You can connect with Samir on his marketing blog or sign up for his free marketing forum to receive one on one advice and consulting.

Shana Albert – Shana has been a Web Designer and a Webmaster since 2001. She owns and runs a very successful eCommerce Website ABCHomePreschool. Last year Shana started her first Blog and over this past year has added quite a few more to her arsenal. Over the past 6 months she has dove head first into everything Social Media and Web 2.0. Frankly, it has become her obsession. Her newest Blog, SocialDesire, is about her love for Social Media and she is very excited to be able to offer her views along side the brilliant team here at Collective Thoughts.

Tadeusz Szewczyk – also known as onreact or Tad Chef the blogger of the SEO 2.0 blog is by now a veteran of web publishing. He started in 1997, adding web development in 1999, and started blogging in 2003 on a variety of projects. In 2004 he began his current career as an SEO consultant in Germany. He is a 33 year old Polish born Web 2.0 and social media enthusiast as well as power user living and working currently in Berlin, Germany. Tadeusz also sometimes writes journalistic articles for renowned publications online and in print.




Tim Nash – Tim is a Search engine optimisation and reputation management consultant who sneaks into universities to mess with computer science and Internet engineering students heads. When not corrupting the innocent he can be found blogging in an attempt to corrupt the rest of the world. His blogs cover social media, internet marketing and monetising as well as traditional search engine optimisation.

Brian's Cat – Brian's Cat is a *so called* imaginary cat. He occasionally posts to the blog to rebut Brian's views on Twitter and keep the blog politically correct for the feline community. He is the self-dubbed mascot for Collective Thoughts, and sleeps 20 hours a day – more than the rest of the staff put together. You can typically catch him twittering.