7 Ways to Own Social Media Before it Owns You
Written on November 13, 2007 – 5:15 pm | by Brian Wallace |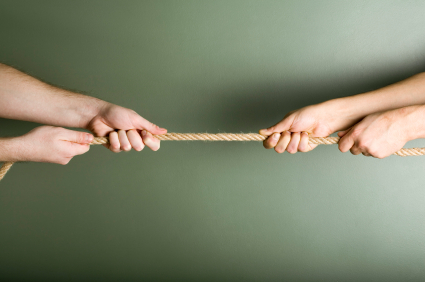 Last night, before sitting down to power through some serious social media activity, it really hit me.
I told myself that I need to blog something because my Alexa rank was slipping.
Alexa Rank?? What??? Am I insane???
When I started looking at my latest blogging performance, I noticed that my posts have been much shorter lately on social media. Much less than when I would primarily write about blogging tips and starting a blog.
Then, I started to look at some of my daily social media activities:
Reading RSS feeds of my favorite blogs (I hate RSS, even full feed – but they are a necessary evil. Still, I try to actually read blogs that I like)
Finding interesting content
Submitting interesting content
Checking stats
Friending people on MyBlogLog
Responding to my own comments
IM conversations with people all over the globe (read: no sleep if I wanted to talk to all of them all the time)
Write a few posts (some start to finish, some partial thoughts) and coming up with post ideas
Prepare for blog interviews
Submit stories to several social networks
Save bookmarks on del.icio.us
Stumble some sites
Sphinn some stories
Perpetuate poke, superpoke, vampire, and slayer wars on Facebook
Ask others for Sphinn votes. (No, scratch that) 🙂
Twittering, since everyone wants to know up to the minute details about my cat? Newsflash: I don't have a cat.
Wow, all these activities are really fragmenting. Not super time consuming, as you can multitask, but fragmenting. Like 20 tabs up in Firefox and other apps all over the place fragmenting.
Can we really multitask as well as we think? Kathy Sierra, one of my favorite bloggers ever, would argue that we cannot multitask effectively. (By the way Kathy, if you read this – please, please return to blogging. The world needs you).
So, does this mean that I'm out of the social media space? No way! In fact, expect to see much more from me social media wise very soon 😉
What's the plan then, you ask? Easy. Instead of suffering from social media overload, look at a few other disciplines and tips for help:
1 – Focus. Getting hit from different IM's, especially from offline ones when first signing in can really send you off in different directions. Actually turn off IM once in a while. I've tried this off and on over the last week or so, and some people were actually concerned 🙂
2 – Sleep. Whenever I get tired, but always wake up at the same time (for me, this is 6am). I first saw this on Evan Williams' blog but it's originally from Steve Pavlina
3 – Balance. Whether you have a physical / sports, religious / spiritual, art, or whatever outlet – use it. I'm personally a very religious person, and am glad that I am.
4 – Stop talking about social media to people that don't care about it. Try not to talk everyone's ear off about social media that isn't in the space. My apologies to all family and friends that still don't know what I do, but see that I'm clearly excited about it 🙂 You know that guy that walks around with the hands free that looks like he's talking to himself? Annoying, right? Don't be him.
5 – Family time. Whether you're an 18 year old social media pro or someone with a wife and kids, your family likes you. Walk away from the computer for a few minutes. You might notice that your kids have grown since you last looked at them 🙂
6 – Cross pollinate your brain. Find something opposite of social media to do for a while to let the social media parts of your brain recharge. You're an SEO? Go do SEO (non-social media) work for your clients. You're a zookeeper? Well, feed those seals already. They can't live on Diggs alone! 🙂 Learn some new skills or enhance ones that you already have.
7 – Unplug. Do something that's not in front of the computer (since you'll be tempted to Stumble it if it is something good). Read a book, watch a movie, do some knitting, cook, eat, play a game, jump out of a plane – whatever. A friend of mine even went so far as to go into an underwater cage where folks from above throw food down so that Great White Sharks try to get into your cage. He says it's a rush, but I think I'll read a book. 🙂
It's fine to engage in social media snacking. Just don't lose sight that life is the main course.