3 Big Brands That Hit It Out of the Park with Blogger Design Collaborations
Written on March 20, 2015 – 1:52 pm | by Brian Wallace |
It's a no-brainer that brands everywhere are partnering up with bloggers to boost their profile and sales. According to Social Media Today, 74% of global marketers say they will use 'influence marketing' as part of their marketing strategy in the next 12 months. Brands see how a photograph (otherwise known as styled snap) can sell an item out faster than any other form of marketing, so they're learning to capitalize on this influence more than ever before. If a styled snap from a blogger can push product out the door that fast, collaborating on a clothing line featuring the blogger makes even more sense.
As it turns out, brands are having huge success with this less used form of influencer marketing, using platforms like The Shelf to amplify their awareness. Below, we dive into three design collaborations where fashion bloggers were used to push product out the door – or out of online shopping carts – faster than lightning.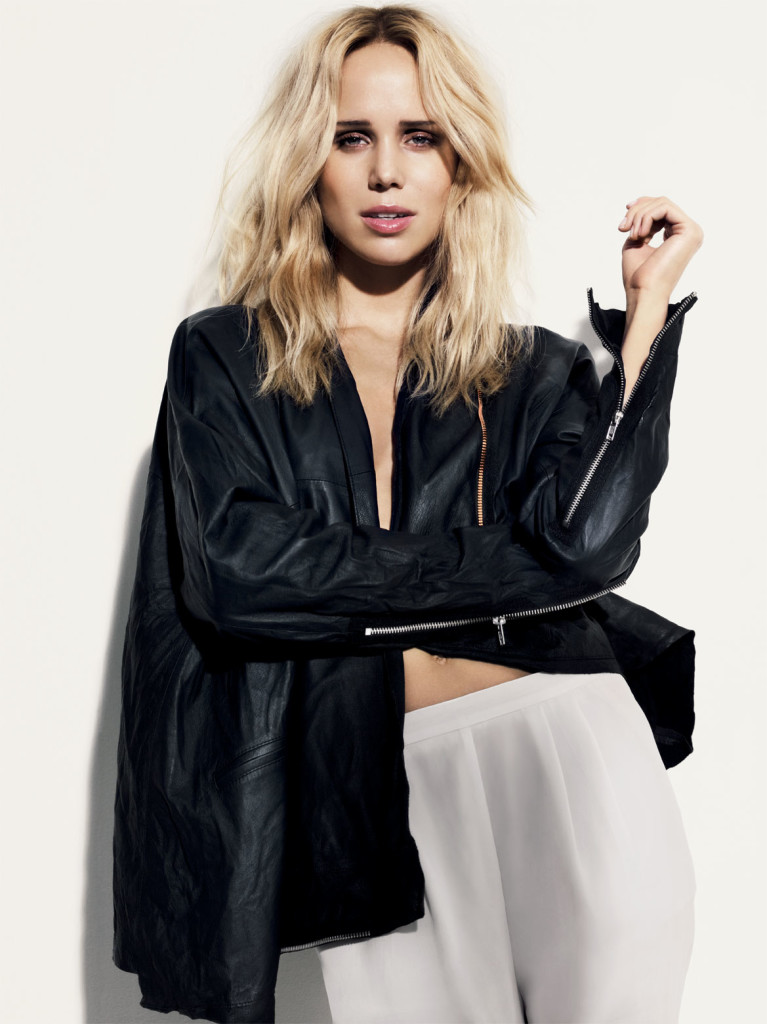 Photo: Elin Kling
Elin Kling for H&M
From day one Elin Kling treated her blog like a business. "In Sweden, every third girl is running a blog," says Kling about the blogging scene in Sweden. The ambitious Swedish style blogger was successful from day one because she was strategic with her approach to the blogging business. Kling says, "I never had my blog just on my own platform. It's always been hosted by different TV stations or newspapers I was working for." She adds, "I felt I needed to reach out to more people than only the crowd that reads fashion blogs."
In February of 2011, Kling entered into her first design partnership with retailer heavyweight, H&M. Elin Kling for H&M was the retailer's first ever collection designed in partnership with a blogger. Available only in select H&M stores in Sweden, the 11-piece collection was minimalistic and raw but with bohemian elements. A personal reflection of Kling's style, the collection brought a fresh approach to the retailer's more mainstream aesthetic.
Fashion Toast for Sunday Somewhere
Rumi Neely of style blog, Fashion Toast, is one impressive woman and exemplifies all the sought-after blogger qualities: beauty, brains, an edgy yet laid-back style and one witty personality to boot. The ultimate California girl, her blog is a sartorial feed filled with West Coast style snaps you could literally peruse over for hours. It's no surprise that just about every brand wants to work with her and every girl wants to be her.
Her blog was founded in 2008 in tandem with her eBay vintage store called "Treasure Chest Vintage." Just one year after launching her blog, she was getting 35,000 hits per day. Today, her blog receives over 5.5 million hits per month, making her site one of the most highly trafficked in her industry.
Going for a design collaboration was a natural next step for Neely. In 2014, she partnered up with accessible casual-luxury brand, Sunday Somewhere, to create two pairs of trendy sunglasses. With great attention to detail, the sunnies stood out from the average pair with rose gold detailing, all leather and matte metallics. The combination of Neely's influence and using Net-A-Porter as a platform for selling the sunglasses, they were sold out in no time. Neely hasn't stopped there, though. She just launched her self-funded clothing line, Are You Am I, a play on words of her first name. The collection is a true reflection of her personal style, embracing West Coast influences and a minimalist aesthetic mixed with the edgy details she is so known for.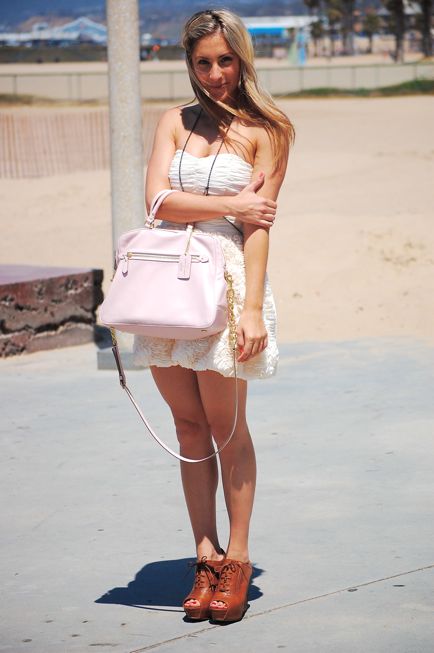 Photo: Cupcakes and Cashmere
Cupcakes and Cashmere for Coach
Boasting over 5 million pageviews a month, Emily Schuman's blog, Cupcakes and Cashmere, is a beautiful space for her to share life's little pleasures. Schuman inspires her readers through her daily musings on fashion, beauty, décor, DIY and food. She's an incredibly diverse full time blogger, having participated in many brand partnerships, consultation work, design collaborations, and her very own book launch.
In her first stint as a designer, she partnered up with accessible luxury brand, Coach, to create her very own limited-edition handbag. Playing off of West Coast vibes, Schuman's bag was feminine pastel pink with a gold chain and leather strap. Clearly a smart move on Coach's part, they tapped four bloggers in total for this campaign and garnered some serious blog lovin' from the whole thing.
But this wasn't Schuman's only crack at the design game. In 2014, she also teamed up with modern luxury brand, Club Monaco, on an exclusive capsule collection that was both classic and understated sexy. Each piece was a perfect reflection of Schuman's style and garnered some serious attention from her fans and friends.
Though blogger clothing lines are just on the rise, we've already seen how much success brands are garnering from this untapped form of influencer marketing. What are your favorite blogger-brand design collaborations?