Google Chrome and a History Lesson
Written on September 4, 2008 – 7:49 am | by Brian Wallace |
Ah, the great browser wars. For but a moment, we're magically whisked away to the innocent Internet of days past.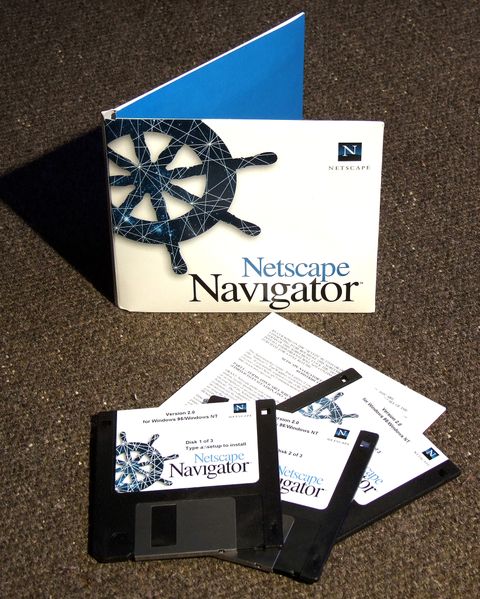 When you could buy Netscape Navigator in a box at a store! For those of you that missed that whole era, you might consider reading The New New Thing: A Silicon Valley Story, a great tale of Netscape and Jim Clark, its co-founder. Just to catch you up – Netscape totally dominated the market, that is, until Microsoft came along and started bundling Internet Explorer with windows.
If you go back to 1996, you'll find Netscape at over 80% domination, with IE not even with 10% of the market (remainder was mostly Mosaic, but that's a whole other story).
Then came Internet Explorer's rise to power. (ok, I'm skipping Mosaic, Opera and the like). We see the 90% IE / 10% Netscape mark strike in October 2001.
5 Years. 5 years for the browser war to declare its next victor.
And it sure ain't over yet, we've still got 7 years of history to account for.
Along came something we all now know as Firefox – and going by statistics from TheCounter.com, it took Firefox about 2 years to capture 1% of the browswer market. And we're talking about 2000-2002, back when there were far fewer people on the web as there are today.
Fast forward to today – Firefox is closing in on 19% of the market share. Mostly Mac (and don't forget iPhone) based Safari is starting to grow at a nice clip too – over 6%.
Enter Google Chrome. Google is doing a lot of things right with this super secret project that's now been blogged all over the place. Don't believe me? Try installing it on your Mac Linux Windows XP / Vista box and going to a site you like. You'll find that Chrome will load faster than just about anything out there. Granted, my Firefox browser would be faster without all my awesome plugins weighing it down, but Google is really pulling out all the stops.
There are plenty of issues with Chrome – flash issues, bugs, security vulnerabilities, major concerns in its EULA (that are supposedly being addressed).
But here's the thing.
TGDaily reports that Google Chrome has captured an incredible 1% of the browser market in just nine hours. Ok, let's consider that the number may be nonsense, non-sustainable, people use multiple browswers,and all other distractors. But remember what we just said. It took Firefox 2 years to get 1%, and that's when the web population was much smaller in 6 years back.

And it's got a kickass comic book telling it's story (must read, by the way).
So what's different this time? If you read this blog, you know what I'm going to say: social media! 🙂 The forefront of tech adopters abuzz about the latest and greatest. Chrome came along and gave Opera a wedgie and stole Flock's lunch money – all before bedtime after it's first day of school. Not a bad Labor Day. I'm very interested to hear your thoughts about your web browser journey, and if your journey will include Chrome.