My Avatar – Your Window to Me
Written on June 27, 2008 – 9:31 am | by Shana Albert |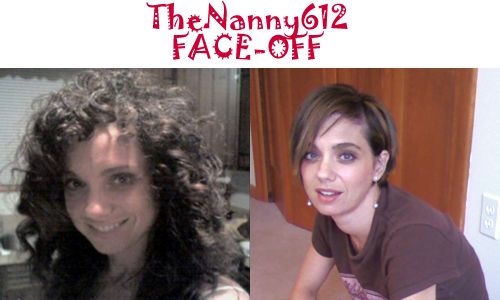 We all know that Avatars are important. Having an Avatar in a community means that you are planning on taking that particular Community seriously. If you are using a default Avatar in a Social Networking Community not only will they not believe you are there to take their community seriously, but they probably will never take you seriously. Having an Avatar is a way that members of a Social Networking Community can put a face to your name.
I'm a very "Visual" person. Visual people have an easier time remembering an Avatar before they remember your name. For me, I could run into the same person everyday in the supermarket and it could take me several times to remember their name, but I can guarantee you that the day after I meet them for the first time I will remember what they look like. It's just the way it goes.
A computer is a one-way window into the very large World Wide Web. Other than getting to know us via Social Media conversation our Avatar is the tiny picture view that the community members can see us…. can get to know us. By blocking the visual window with a default avatar we become less personal, lest trustworthy, less open. Who would want to spend any time with someone like that?
But, what happens when your appearance changes? Do you update the window? Do you let the Online world know?
Last week when I cut my long hair off I began to immediately question whether my Avatar needed to be changed.
Was it really necessary? After all, my online friends & Colleagues don't really HAVE to know.
The thought of changing my Avatar was so scary on so many levels. Other than the work involved, my fears were…
Would my new Avatar stand out? Would I blend in with others?
Would the Online World realize who I was? Was TheNanny612 name enough for people to recognize me?
Would people stop clicking?
Would people stop voting?
And, What was it about my Original Avatar that made it stand out in the first place? Not knowing didn't help my fears any.
My Avatar Made Me Famous
In January of this year ProBlogger wrote a post featuring me and my Avatar…. mentioning me as a "familiar face". How then can I even consider changing my avatar?
Fear!! Fear slows me down so much these days. My biggest fear about the Avatar change….
Would the Conversation Stop??!!
Heck, no!!
As a matter of fact my change of appearance was a huge topic of conversation on Plurk that day, the next day and for a couple more days after that. I heard not one negative thing about my new hairstyle. And, I received tons of support regarding the Avatar change. The conversation was huge. I knew what I needed to do… my Avatar needed to change.
My fears were normal fears. I asked the question on Plurk and not only did I have people understand my fears, but they supported the change. As a matter of fact, not one person said I shouldn't change it. The reason for this I believe is because the picture was me. It represented the new me, the excited me, the me who was not only ready for change but excited about it.
My wonderful online friends love me. They think my avatar should be changed because it reflects me… the me right now. That's who they want to see when I'm online. My new Avatar… The Window to Me.
So, as I am still in the middle of updating my Avatar on all the Social Networking sites I frequent, I still question whether this new Avatar I am using is the one that I will stick with. I question whether this Avatar will have the same impact that my old one did. It is possible I will change my Avatar a few more time before finding the right one. Time will tell whether this avatar is the right one. Change is scary, but at the same time… it's exciting too. But, what my avatar is and will always be….. your Window to Me!!