How to Attract Your 1,000 True Fans
Written on January 26, 2010 – 12:00 pm | by Glen Allsopp |
Ever since the concept of gaining your 1,000 true fans was talked about, there have been a lot of discussions on the topic. I'm personally a big fan of the idea; especially in a time where people are more focused on follower numbers and subscriber counts than how they can really help an audience.
In all honesty, I've never tried to attract my 1,000 true fans. Yet, I'm at the stage where I can launch a product and garner almost 700 sales, so I like to think I know quite a bit when it comes to building a loyal audience.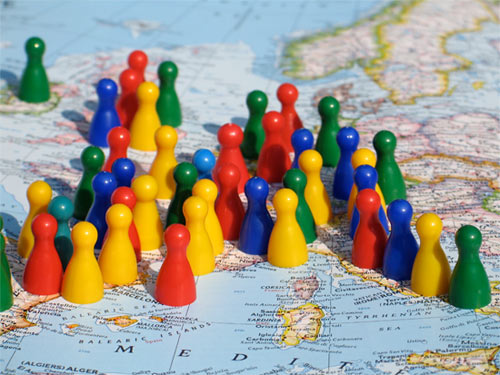 Because, at the end of the day, that's what your 1,000 true fans really are. In some regards, they don't stand out; they are blog readers, newsletter subscribers, twitter followers or just casual browsers. But really, your true fans are the people that:
Talk about you
Promote your work
Use your products / services with pride
Feel like they are a part of your brand and your community
This last one is important and something that a lot of people forget. Make sure you don't make the same mistake.
True fans grow your current audience, help you with your output (they'll happily tell you when they don't like what you're doing) and buy your products. If you want to start gaining some true fans of your own, here's what you need to do.
Trust In Your Own Voice
In order for people to give you permission to lead them, they have to trust you. And I can tell you now that you'll never gain trust from others if you don't first trust yourself. As long as you really have the best interests of your audience / market at heart, then believe that whatever it is you're putting out to the world, is amazing.
Really.
If you don't believe that your product, service or content is amazing, then why are you putting it out there in the first place? I write not only because I want to document my journey in different aspects of life, but because I believe I have knowledge and advice that can genuinely change peoples lives.
If you care about attracting your true fans, then you must believe that your work is enough.
Live Your Message
When I want to back a politician that is talking about climate change, am I going to vote for the guy that publicly drives his 4×4 around the streets of London, or the one that is constantly caught by the press on his bicycle?
If you're helping people do or be something, then at least make sure that you have done it yourself or you're getting very close advice from someone who has. My favourite way to build trust is to help people with a goal, and document my own process of achieving that goal.
For example, because I was able to build such a large audience in the personal development niche, I was able to write a very popular eBook. A few months later, I then wrote a 3,000 word blog post on the exact steps that were involved in the process. I knew my audience was interested in creating such a product, so I helped them to do it by revealing my methods.
If you're spreading a way of living, a product to use, or a service you adore, then make sure you're the expert on that product and live by that service. If you're not practicing what you preach, why should people care about what you have to say?
Be an Expert
I don't care how many times you tell me you can't do something or how many things you say you're not good at, I believe you're an expect on something. You might actually believe you're an expert on something but not know whether there's an audience for that. Either way, you're still an expert.
One of the most obvious ways to gain a loyal following is to offer the best advice on a given subject. If you are the go-to-source for anything, then you have a great opportunity to grow your fan base. I don't like to call myself an expert on any topic, but I do make sure that I know my industry / product / service as well as (if not better than) anyone else.
If you don't want to focus on becoming an expert, at least aim to know more about your 'thing' than anyone else. If you can't see yourself as an expert on something, then at least be an expert at explaining the process, testing as much as you can or overcoming common problems.
Becoming an expert is one of the hardest thing to do, but it's one of the easiest ways to grow your audience.
Give Away As Much As Possible
It doesn't take a genius to recognize that businesses need ways of making money in order to grow and that constantly giving away freebies isn't always the best option, especially for start-ups or companies with little cash-flow. However, the strategy of giving as much free value as you can definitely has its place.
When I talk about 'giving away,' I'm really just talking about giving your audience as much free value as you can. Some examples of giving this value could be in:
The content you produce for your own site
The content you produce elsewhere (forums, guest posts, comments)
Tools that your industry find indispensable
The support that your company offers, as standard
I could go on and on about the ways you can give value, but I'm sure you have your own ideas based on whatever business is in your mind right now. There are a lot of people who are worried about giving 'too much' away because the value you offer isn't directly making you money. I agree that there is a fine line between giving free value and deserving to make money for your work.
When it comes to giving things away, remember to be smart, but not stingy.
Now that I've shared my tips, I would love to hear yours in the comments. How are you working towards your 1,000 true fans?
Glen Allsopp writes at ViperChill, a blog about viral marketing. He has been with Collective-thoughts since day one, and is now making a long-overdue return.