How to Stay Social in Social Media
Written on December 8, 2009 – 5:24 pm | by Brian Wallace |
Don't forget about your friends.  It's supposed to be social after all.
For any of you that have me on a variety of IM programs, you have no doubt noticed that I typically keep it on the "do not disturb" setting.  This is usually because I'm busy most of the day and really cannot stop to chat.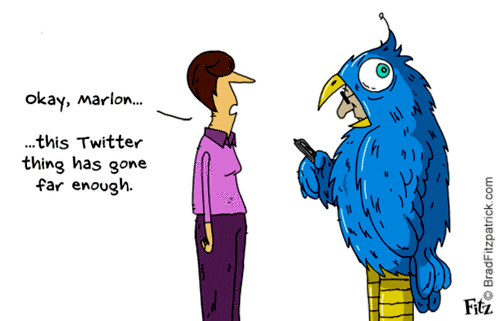 But wait a minute.  Isn't social media supposed to be social?
Yes.  Yes it is.  The problem with social for some of us is that it so easily blends with work and play that we find much of our day kept up online.
You have also no doubt seen some of the sore spots opened up by the Businessweek article about being careful of social media snake oil.  I found a follow up post on it from the Harvard Business Review and saw that a few of my social media friends had retweeted it.
Susan aka @buzzedition had retweeted it and it occurred to me that we hadn't chatted in ages.
What's the world coming to that you need to get your friend's attention by retweeting them? Note that this wasn't her goal – it was just good content to review and retweet.
It almost makes you miss the days when you didn't feel the need to keep up with every tweet and micro instance of everyone's day.  To keep sanity, I try to remind myself that Twitter and other such social media outlets are a stream that I can enter and exit when it best fits my time budget.
How do you keep up with your social friends these days? Or, are your relationships deteriorating before you know it? Let us know.