Are You Letting Your Employees Out on the Green in Social Media?
Written on July 21, 2008 – 2:25 pm | by Brian Wallace |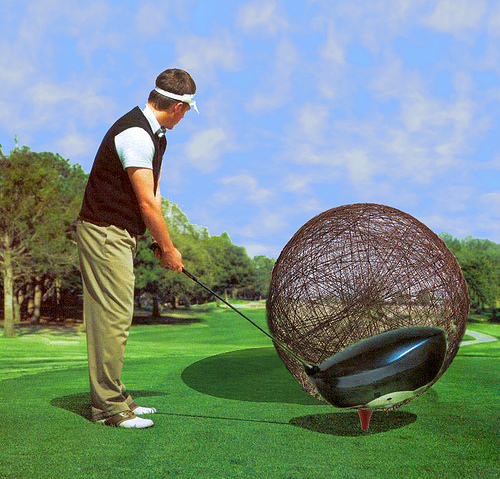 (Image credit:allspice1)
IBM was well known for having golf course privileges for its employees. Quite a perk, right? Well it paid off for IBM, as it kept employees going on talking shop on the golf course.
Enter social media. Corporations and draconian IT departments out there often block many or all social media sites from employee consumption. Question is, is this really the right way to approach this? Or rather, should companies embrace their employees natural want for social media.
Zappos is one such company that comes to mind for me when thinking about someone doing it right. Twitter.zappos.com shows over 400 of their employees and what they are doing. I'm a big fan of this approach: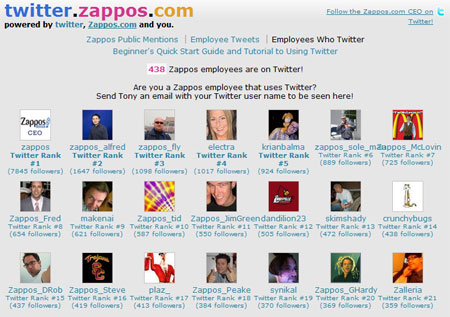 Does it make sense to turn off social media on your employees? Perhaps its a trust factor. My opinion: if you trust them enough to run your business, they should be able to have a social media outlet. And if you are proactive and support it as part of your business culture, then viola! – you now have a social media team in house (at least part of the way there).
Infoworld just had a great perspective on this issue:
The primary value of a social network is the aggregation of people on it. Block your employees from getting on a network, and you block their access to developing a far-flung group of people who can act as free advisers, leads for new businesses, or prospective new hires.

"If you're isolated, you're of no value to a manager," says Tom Hayes, author of "Jump Point: How Network Culture Is Revolutionizing Business." He adds, "And if you're management, ask yourself: What walled garden has ever prospered over time?"

Hayes says that social networks effectively disseminate information about industry trends, product announcements, and new talents. He adds, "Your best employees are the ones who are the most connected and most current."

Block says that social networks' real value rests in making an added connection that previously was not present, especially if those connections lead to offline partnerships.
Other companies are starting to embrace what would have previously been considered unconventional freedoms. Take Google's 20-percent time, for example:
We offer our engineers "20-percent time" so that they're free to work on what they're really passionate about. Google Suggest, AdSense for Content and Orkut are among the many products of this perk.
Last but not least, I had a chance to reach out to Melanie Nathan from Canada Internet Video company, Statusfirm:
"Although I work for an organization that not only understands, but fully supports Social Media participation among its employees, there are still some challenges to overcome. Finding a good balance between daily duties while still being attentive to social media profiles is often difficult. Proper time management skills and an ability to focus are therefore essential. Without them, your employer may consider it all a waste of time."
So, my friends – of course there are legal and HR implications, but if you are going to give your employees access to the Internet, you've got to be prepared of the consequences, and welcome them!