Thursday, May 24th, 2012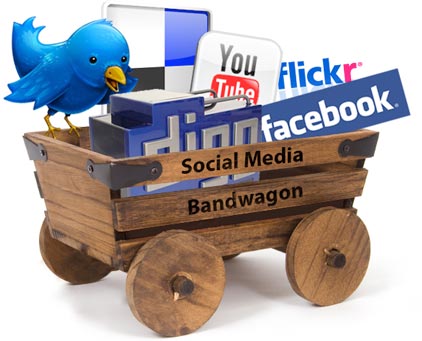 For students earning an MBA degree, courses in social media trends have become an integral part of the curriculum. To capitalize on this growing marketing segment, some universities are even offering Social Media MBAs. Rutgers University, according to U.S. News and World Report, has started to offer what it calls a "mini-MBA" in social media marketing. Southern New Hampshire University has offered a Social Media Marketing MBA since 2010, and New England College has just launched an online MBA degree in Digital and Social Media.
Social media has become an increasingly more important way of communicating with customers. Nearly one in five customers, according to an American Express survey, has used social media to obtain a response to a customer service inquiry. At the same time, many businesses struggle with social media strategy, and schools of business aren't uniformly preparing their graduates to meet the challenge. According to a Huffington Post blog, over one-third of the Top 25 business schools have no course offerings related to social media. Only one of those schools requires students to take a social media course before graduation.
Six in 10 executives say that today's business school graduates do not have the skills needed to protect a company's reputational credibility. However, an entire MBA focused on social media marketing equates with overkill. Students should absolutely understand how to conduct market research, generate leads, improve products and mount effective campaigns based on social media and social media feedback. However, social media is only one aspect of a successful marketing strategy.
The key to digital marketing transcends social media. Students should take a required social media course, particularly one that focuses on analytics. When students understand the basic indicators of a successful social media campaign and know how to monitor online conversations about their company, they can turn social media analytics into actionable objectives that will positively impact the bottom line. Of course, most of today's students already know how to use multiple social media channels. To their tweeting and posting savvy, they need to add an understanding of how social media affects all aspects of a business, including customer service, sales and reputation management.
At the same time, schools that offer entire Social Media MBAs may be latching onto a buzzword instead of offering something of marketable value. Students need to know how to reach different types of customers across multiple platforms that include web advertising, SMS and email along with social media marketing. An MBA focusing on the entire spectrum of customer relationship management is even more important in today's world than just a simplistic emphasis on social media.
Customers who engage with companies via social media tend to be highly engaged brand evangelists. However, the most vocal customers aren't necessarily the customers who spend the most money. The most qualified marketing MBAs will understand how to engage based on a holistic view of the customer. This larger view is something that a myopic Social Media MBA won't deliver.