Thursday, December 30th, 2010
What a great year it has been! Before this year draws to a close, we wanted to finish the year out right with a list of our favorite plugins (and yours!) for 2011: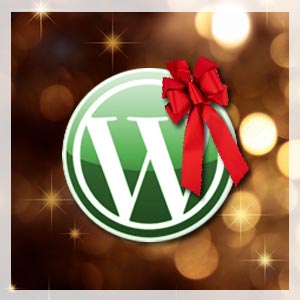 (Credit)
---
1 – WordPress Editorial Calendar
---
I've just recently discovered this one, and it is incredible if you have multiple authors or if even if you just run a personal site. Frustrated about keeping an editorial calendar only to find that putting it into practice leaves you wanting? This plugin is a must for you.
Download: WordPress Editorial Calendar

---
2 – Photodropper
---
Not appropriately crediting images can slow you down and get you in trouble (even though Flickr sets images all rights reserved, but I digress…), using the Photodropper plugin is a productivity beast. Type in your search words, scroll through the Creative Commons sharable images (with attribution), and not only will the plugin add the image to your site but will even through a quite fancy looking attribution credit – see below!

photo credit: TheBusyBrain
Download: Photodropper
---
3 – WordPress.com Stats
---
Even though it doesn't always match Google Analytics stats (keep in mind they access and record data differently), it's a fine way to see your referral and overall site traffic on the fly. Clean and straight to the point.
Download: WordPress.com Stats
---
4 – Akismet
---
Akismet is a mainstay of any WordPress site. Another hit by Automattic, the time savings is well worth installing. While it may throw some good comments into spam (and you should periodically check for false positives), all in all still does a fine job. (h/t Bill Boorman)
Download: Akismet
---
5 – Sharebar
---
Sexybookmarks used to be where it was at, but Sharebar gives any social sharing plugin a run for it's money. With version 1.2 recently out, Sharebar now has added Sharethis support as well as a look into sharing statistics.
Download: Sharebar
---
6 – WP e-Commerce Plugin
---
While not a new plugin, the extensibility of WordPress beyond "just a blog" always thrills me. If you enjoy WordPress and the simplicity of having your whole site into a single interface, give it a try.
Download: WP e-Commerce
---
7 – Redirection
---
For all your 301 needs 😉
Download: Redirection

---
8 – qTranslate
---
Awesome plugin for any multilingual site, great editor features for multiple translations and even allows for multi-language sitemaps.
Download: qTranslate
---
9 – LinkWithin
---
LinkWithin is a wonderful addition to your WordPress toolbelt. You'll need to give the plugin your email address so that you can be assigned a unique ID, but then you're all set to go with 3-5 fancy looking related, thumbnailed posts will appear under all of your posts. Personally, I've seen a notable increase of time on site and other such user engagement metrics as a result of LinkWithin.. (h/t Gabriella Sannino)
Download: LinkWithin (requires signup)
---
10 – After the Deadline
---
I like this plugin because it not only proofs for spelling and grammar errors, but it also tries to provide guidance for writing posts more concisely. (h/t Derek Edmond)
Download: After the Deadline
What's your favorite WordPress plugin? Let us know in the comments, and Happy New Year! 🙂
Bonus: Use WordPress as a CMS not just a blog