Stumbleupon? What about Spamupon?
Written on January 12, 2010 – 1:48 pm | by N. Hamilton |
I am one of the few people who didn't throw a huge fit when the new version of Stumbleupon left beta. I admired the simplicity of the new interface and, as with most new things, decided to give the overhaul a fair shot before voicing my concerns about its limitations. In many respects, it's much changed from the Stumbleupon the community had grown to love.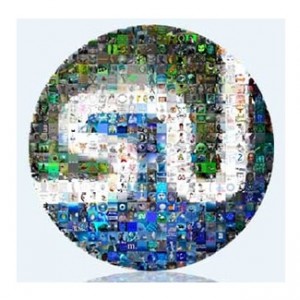 The developers at Stumbleupon attempted to make the site more social, adding in a bit of Facebook, a  bit of Twitter, and some minor changes to the navigation options of your home page. The most important of these new navigation options, the Discover tab, takes users to a page with even more tabbed options: Recent Activity, Top Rated, Shares and Topics.
Now, if you're anything like me, you don't nearly have enough time to keep up with all of your subscriptions' discoveries and stumbles. These options, taking you to popular websites as rated by the community, seemed the answer. Users without the benefit of extra time could now discover the most popular content as selected by their subscriptions, bypassing the time-consuming default Stumble! button and getting straight to the highest rated content. While this may have been a great idea, providing Stumbleupon users with a dynamic and unique page of popular content (it is based on your subscriptions, right?), it really just exposed the fallacies inherent to Stumbleupon. Take a look at your Top Rated tab and maybe you'll understand where it is I'm going with all of this.
Here are some of the links I'm greeted with when hitting the aforementioned tab:
All of those pages equate to what we call blogspam. Unfamiliar with the term and what it applies to? Allow me to explain.
Image Attribution
This is a very simple lesson in content creation that we all should understand and start adhering to if we wish to rid the Internet of stolen content and, well, stolen content.
Every image on every site should have attributions for their photos. If a stumble is primarily text and utilizes one image that simply relates to the post, that is fine (though it should technically still have a credit unless the blog owner bought it on istockphoto — or a similar site — or there's no doubt they own it by some other means).
Here's what every image should have otherwise (image source links are usually found beneath the image but sometimes a single link will be found in a post's introduction paragraph):

(Source: Collective Thoughts)
Now, if you actually took the time to visit the links I listed above, you may have noticed the insane amount of traffic each one of the uncredited posts have accumulated. Thanks to Stumbleupon's update, these numbers are made available to anyone with the desire to do some investigating. The cumulative traffic count for the four URLs is just about 600,000 pageviews. Not too shabby for blog / site owners who create none of their own content and fail to credit other people's content every time they steal it. I don't know about you, but I preferred the days when I was ignorant to the amount of traffic these undeserved thumbs generated for these bogus, lazily updated sites.
So, if you're a site owner, credit your content. And, if like most of us, you're simply a Stumbleupon user, try to demand more from the sites populating your precious community. Without policing, it'll just get worse.